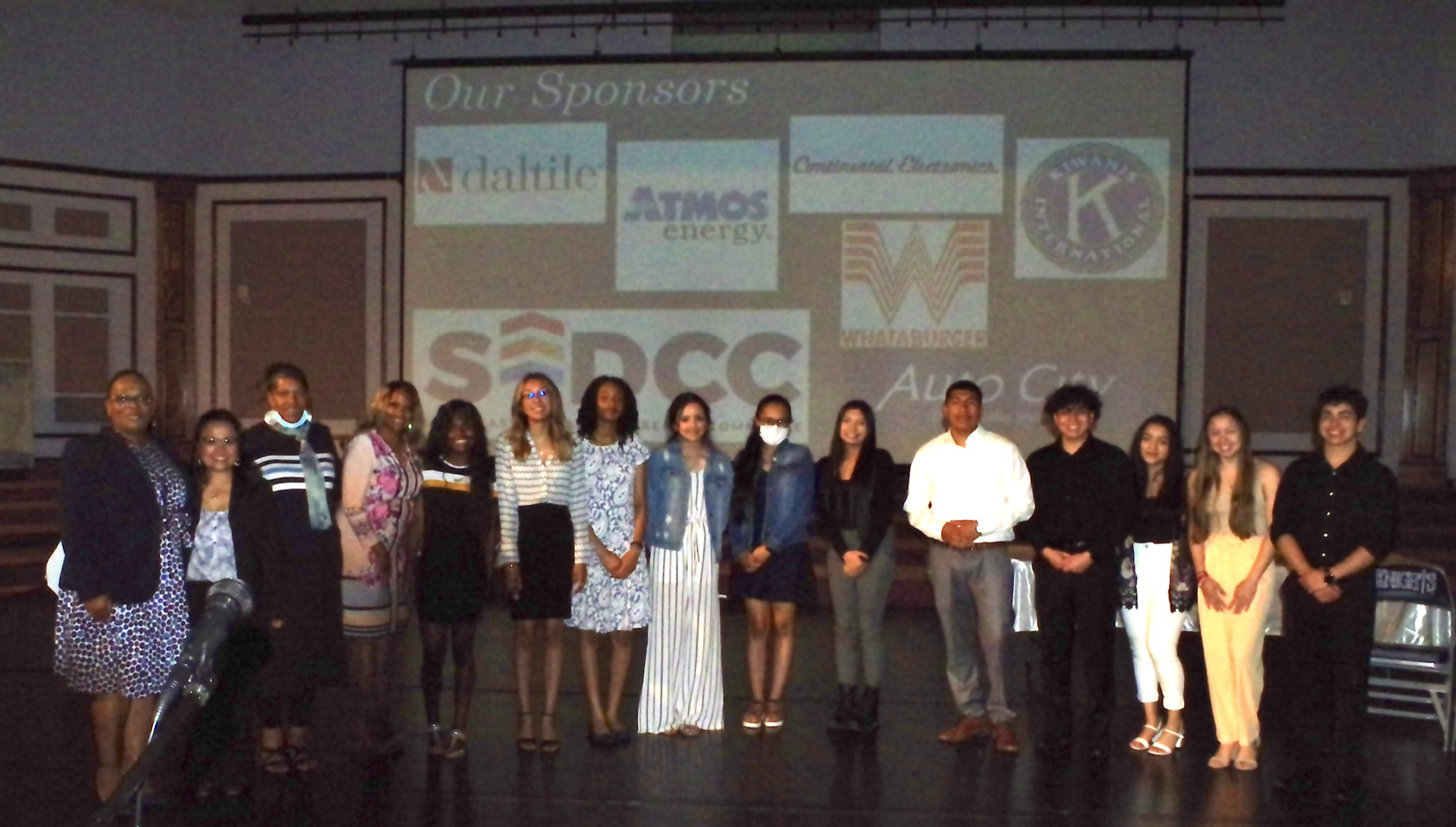 2022 Education Awards Ceremony
Thursday, May 19th, 2022 | 5:30 pm – 7:30 pm
A+ Academy Secondary School Auditorium
Join SEDCC, scholarship donors, and Southeast Dallas administration as we congratulate graduates and present scholarship awards to 13 students from Southeast Dallas. In addition, this year, SEDCC will recognize outstanding teachers and principal whose efforts and example have inspired their students, colleagues and community!  Students receiving a scholarship will receive an invitation to attend.
You are invited to attend the SEDCC Education Awards Night
Thursday, May 19th, 2022
5:30 p.m.
A+ Academy Secondary School auditorium
445 S Masters Dr, Dallas, TX 75217
Light refreshments served from 5:30-6:00 P.M.
Awards ceremony at 6:00 P.M. 
A Big THANK YOU to our Scholarship Sponsors
Without sponsors, many of our programs, events and spaces would not be viable. We are greatly appreciative of your support.